Close-up of 4 designs of D-Pro door system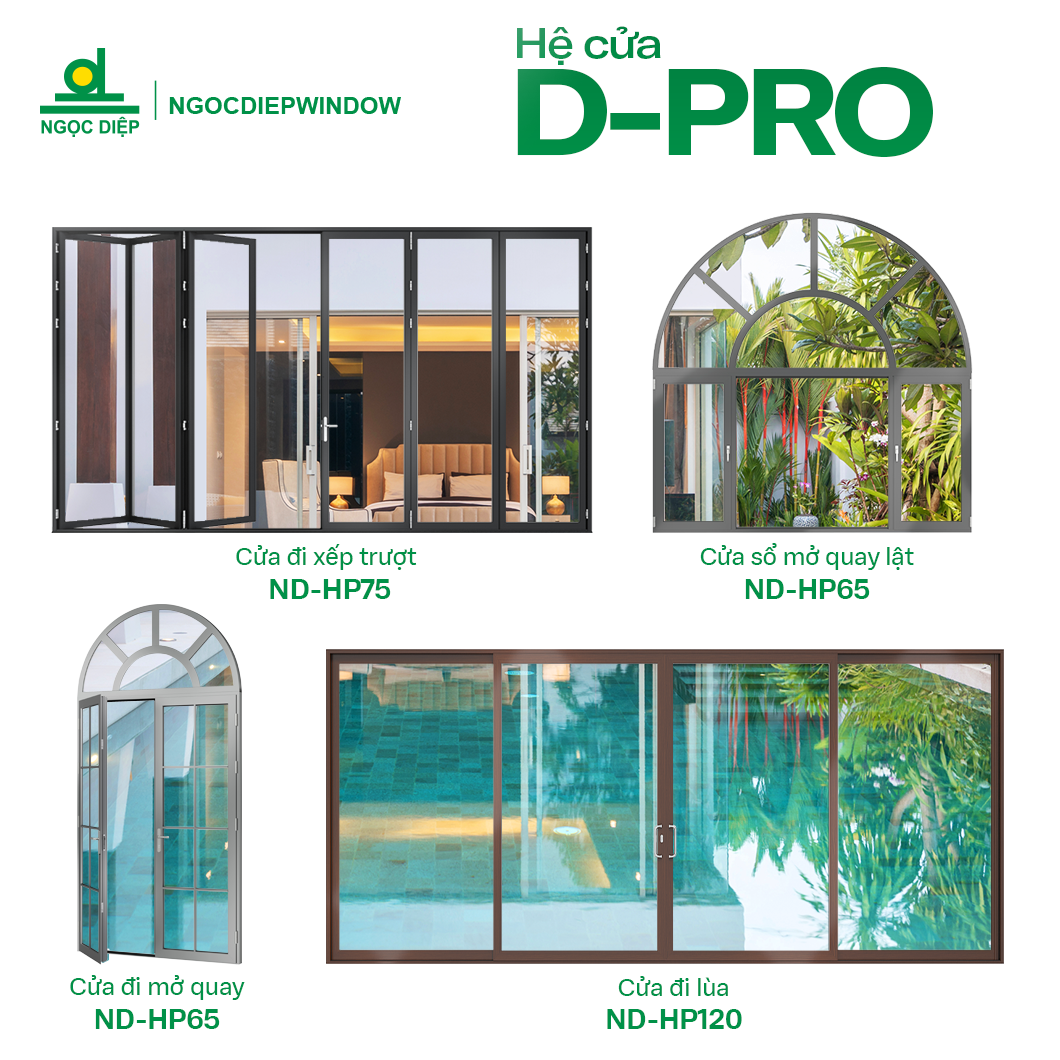 In order to bring the most complete and enriching experience to customers, D-Pro doors offer 4 smart and modern designs, meeting a variety of building requirements and user preferences.
Sliding door D-Pro ND-HP120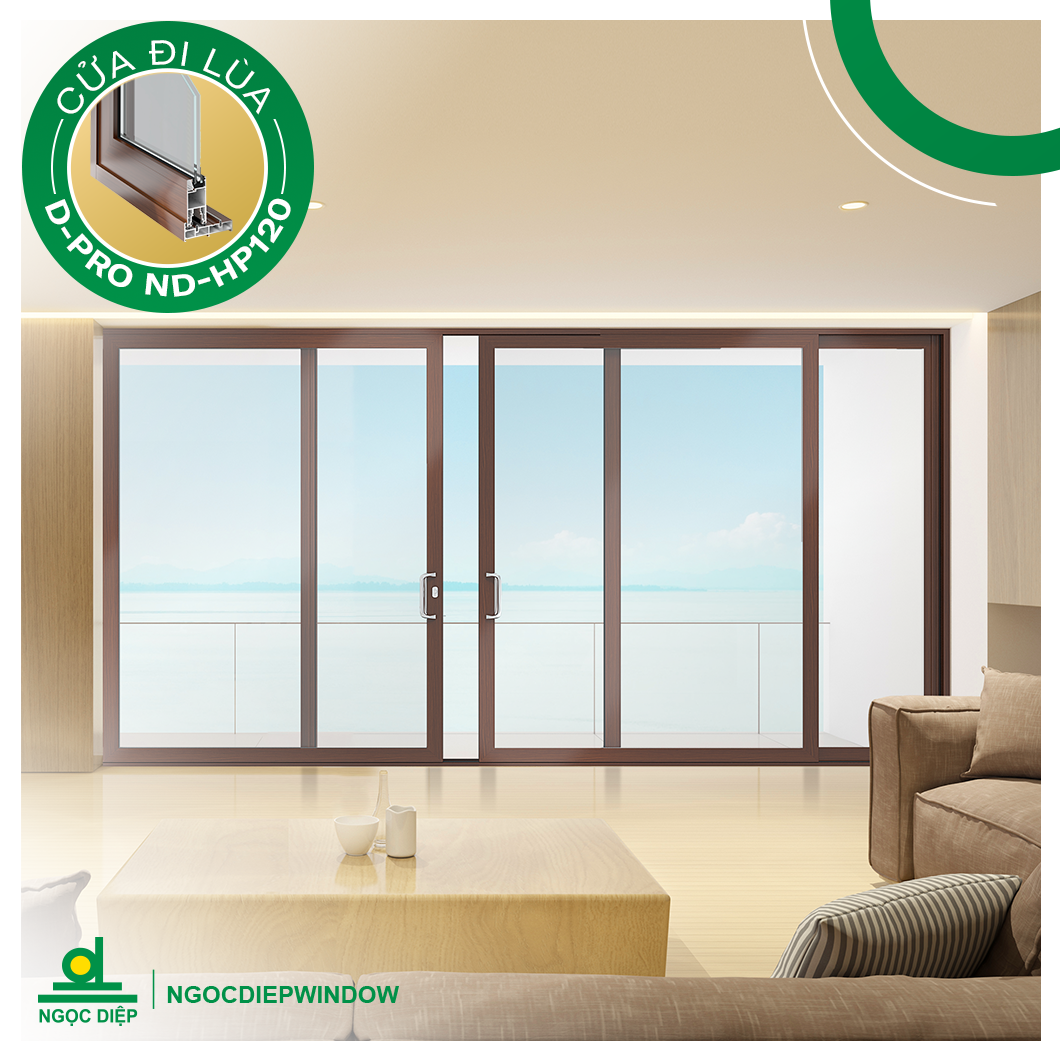 The D-Pro ND-HP120 sliding door is the right choice for homes with a minimalist and modern design style. The sliding opening design does not invade the space before and after opening, thereby saving maximum space, suitable for many locations in the house. In addition, sliding doors also avoid the risk of wind and impact, very safe for users.
D-Pro ND-HP75 . sliding folding doors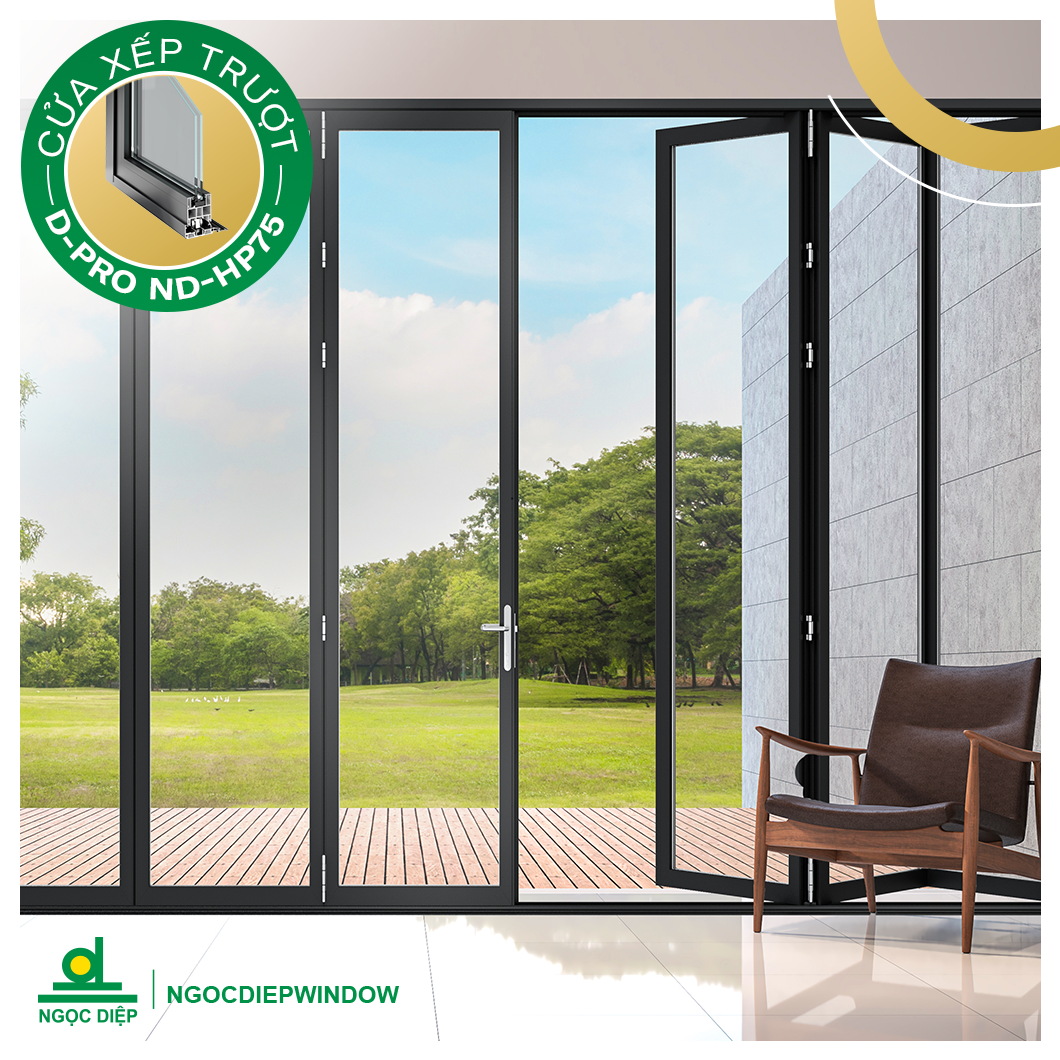 The D-Pro ND-HP75 sliding folding door breaks away from traditional door designs, creating a new user experience with the way of opening and closing. The large door frame is neatly folded when opened, bringing a wide open view to the eye, breaking down the wall separating the space inside and outside the house.
D-Pro ND-HP65 . revolving door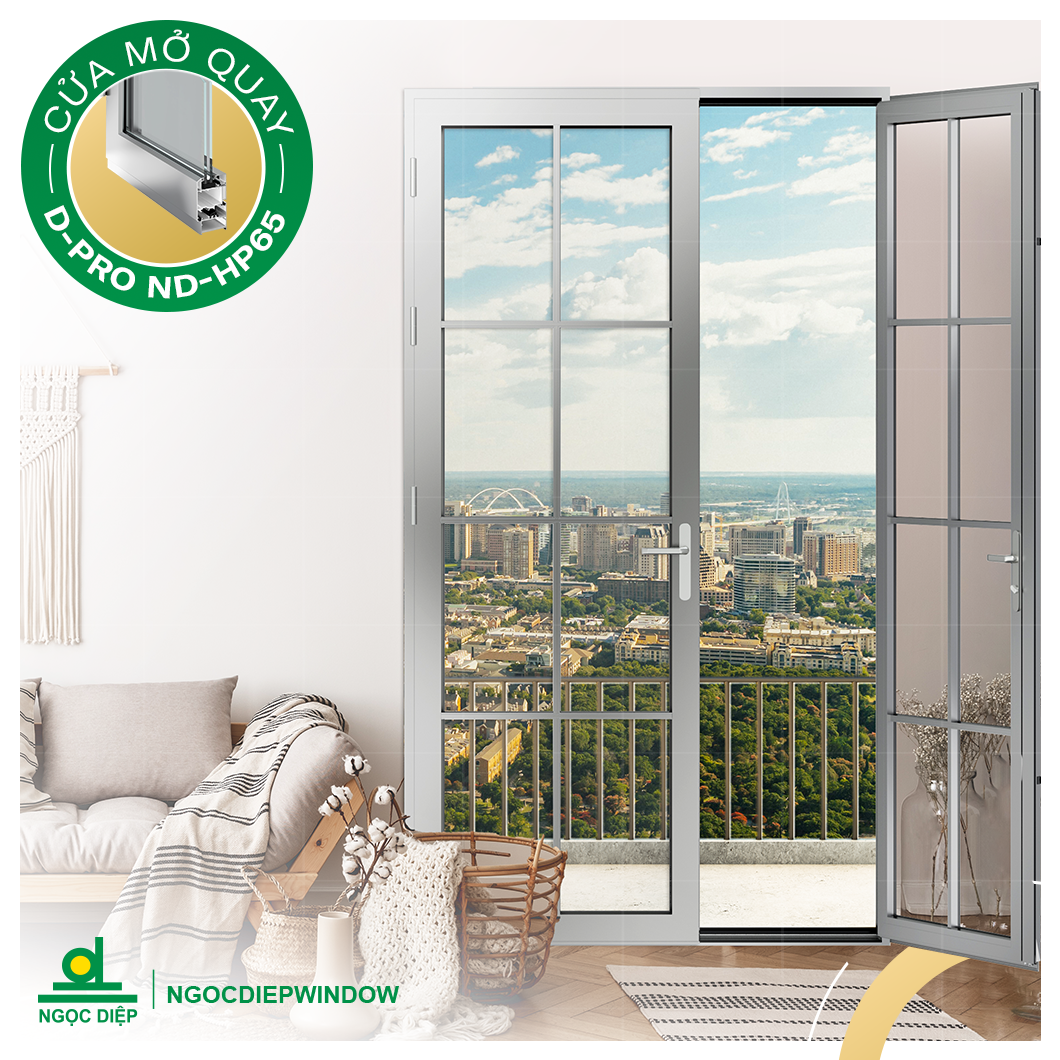 The traditional rotary open design is suitable for many architectural styles, easily satisfying demanding customers. The D-Pro ND-HP65 revolving door can open 100% of the door frame, creating an open and airy feeling, freeing up design space.
D-Pro ND-HP65 . flip open window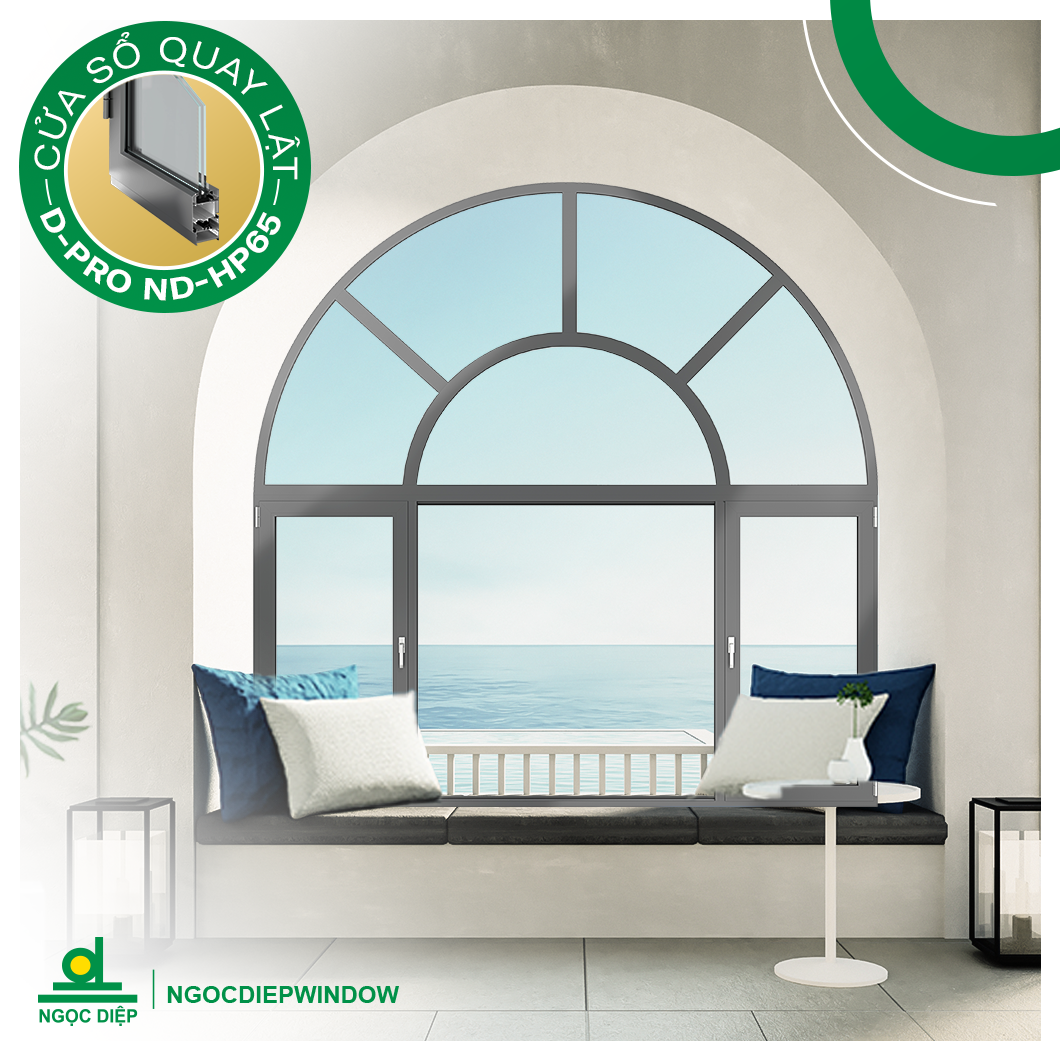 Impressed by its 2-in-1 operation, the D-Pro ND-HP65 Swing Open Window is the favorite choice of homeowners who want to create a unique feature for their home. Possessing a special design with the ability to flexibly change between rotating and swinging, the D-Pro ND-HP65 door operates smoothly, enhancing the user experience, providing absolute safety during use. use.