NGOC DIEP GROUP AND DINOSTAR ALUMINUM CONTINUES TO CONTRIBUTE TO TOP 500 BIGGEST PRIVATE ENTERPRISE IN VIETNAM 2022
On November 15, Vietnam Report cooperated with Vietnamnet newspaper to announce the TOP 500 largest private enterprises in Vietnam in 2022. Accordingly, Ngoc Diep Group and Ngoc Diep Aluminum Joint Stock Company continued to participate in the list of Top 500 Largest Private Enterprises in Vietnam in 2022. This prestigious ranking for the third time in a row.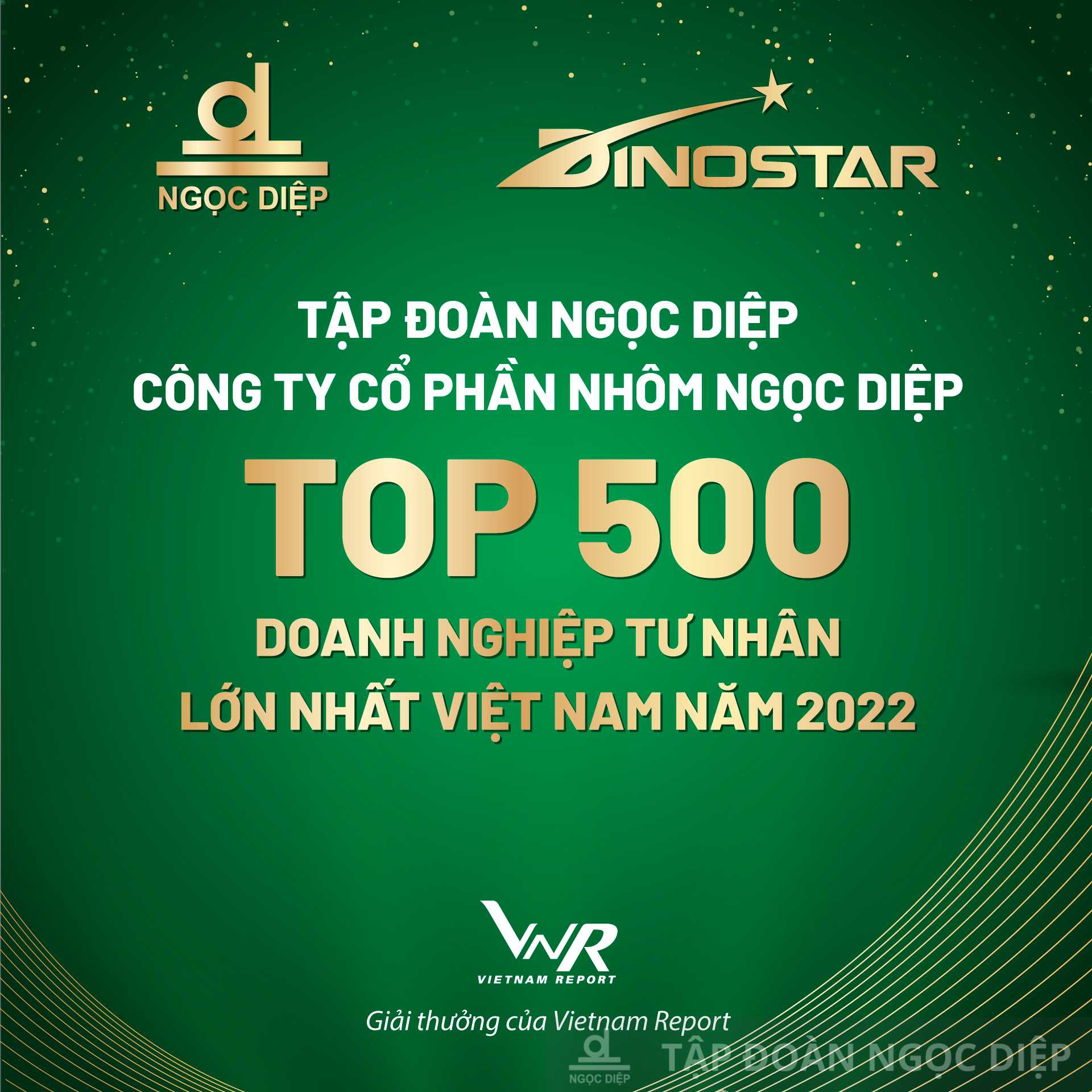 This is the 16th year this list has been published, recognizing and honoring the worthy achievements of large-scale enterprises, maintaining efficient and stable production and business activities, which have given sees resilience and is the locomotive of Vietnam's economy in the face of unexpected waves of fluctuations from the international context.
In the context that the market is facing great challenges after the pandemic, Ngoc Diep Group still affirms its leading position in all 4 areas of activity: Aluminum, Doors, Packaging and Furniture, maintaining its growth rate. both in terms of profit and revenue. That shows the strategic vision, efforts and initiative to overcome difficulties on the foundation of solid competitiveness of Ngoc Diep Group. In 2022, Ngoc Diep Group is also honored to be recognized as a National Brand for all 3 product brands of 3 member companies of the group.
With solid strides and strong internal resources, Ngoc Diep Group not only advances rapidly on business rankings, but also continuously ranks up in terms of credibility and trust of customers, partners, and consumers. affirming the prestige and stature of one of the leading multi-industry corporations in Vietnam.