Enjoy multiple benefits with the D-Pro ND-HP75 door
Sliding doors with large sizes and the ability to open 100% of the door frame area are the first choice for this new design trend. Therefore, sliding folding doors are often used in connection positions between indoor and outdoor spaces such as living rooms, exits to the garden, etc.
The D-Pro ND-HP75 sliding folding door is the perfect synergy between the advantages of the sliding folding design and the superior technical characteristics of the D-Pro premium door system.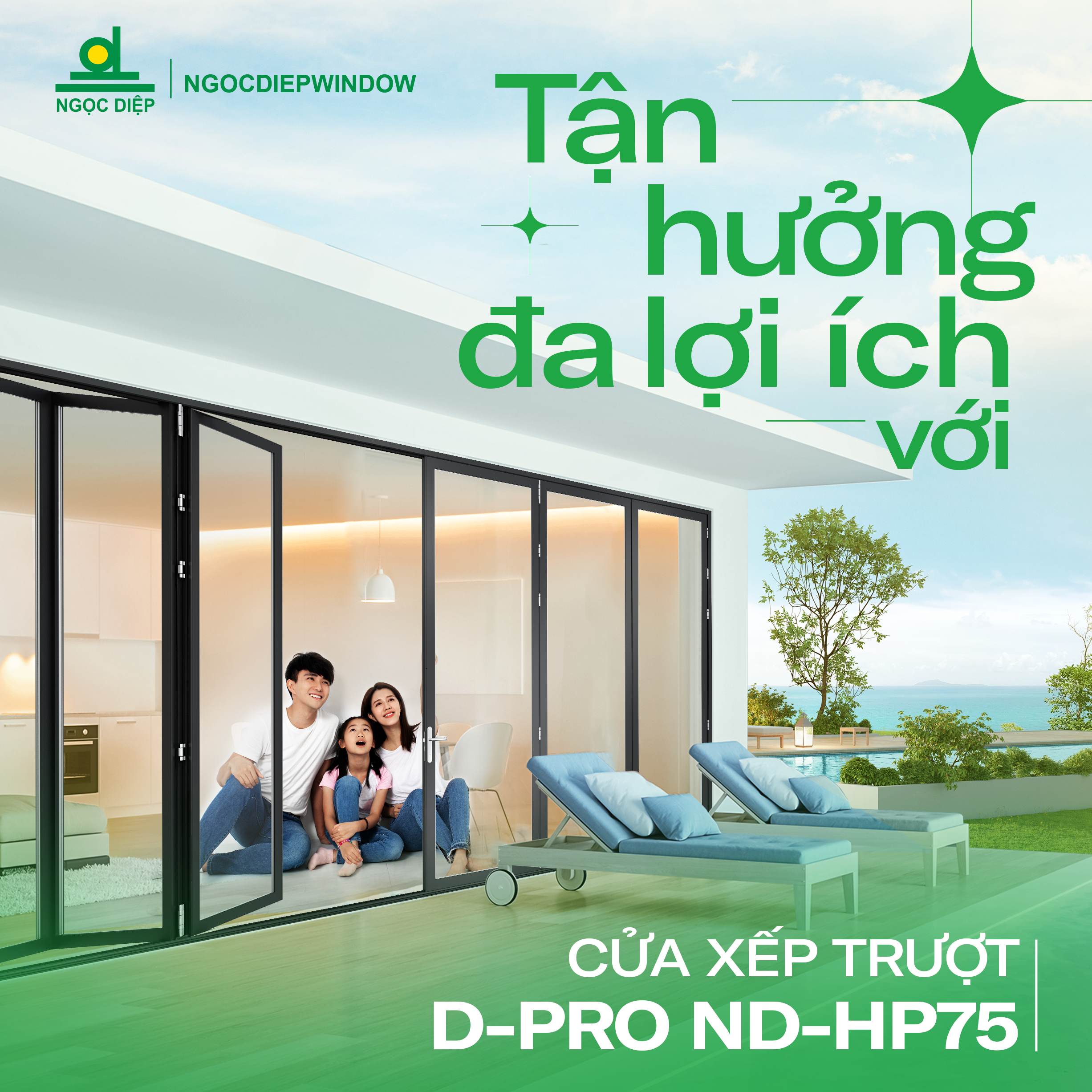 The combination of sliding rails and hinge shafts helps the door to be stowed to the side, fully opening the door area, without affecting the surrounding space. The D-Pro ND-HP75 door raises the level of sliding folding doors to a new level with European standard sizes. Thanks to the thick frame and profile bar meeting the European standard 6063 T6, each door of the D-Pro ND – HP75 door has a width of up to 2m, a height of up to 3m. With an impressive size, the D-Pro ND-HP75 door offers a wider panoramic view, as well as the ability to better connect the space inside and outside the house.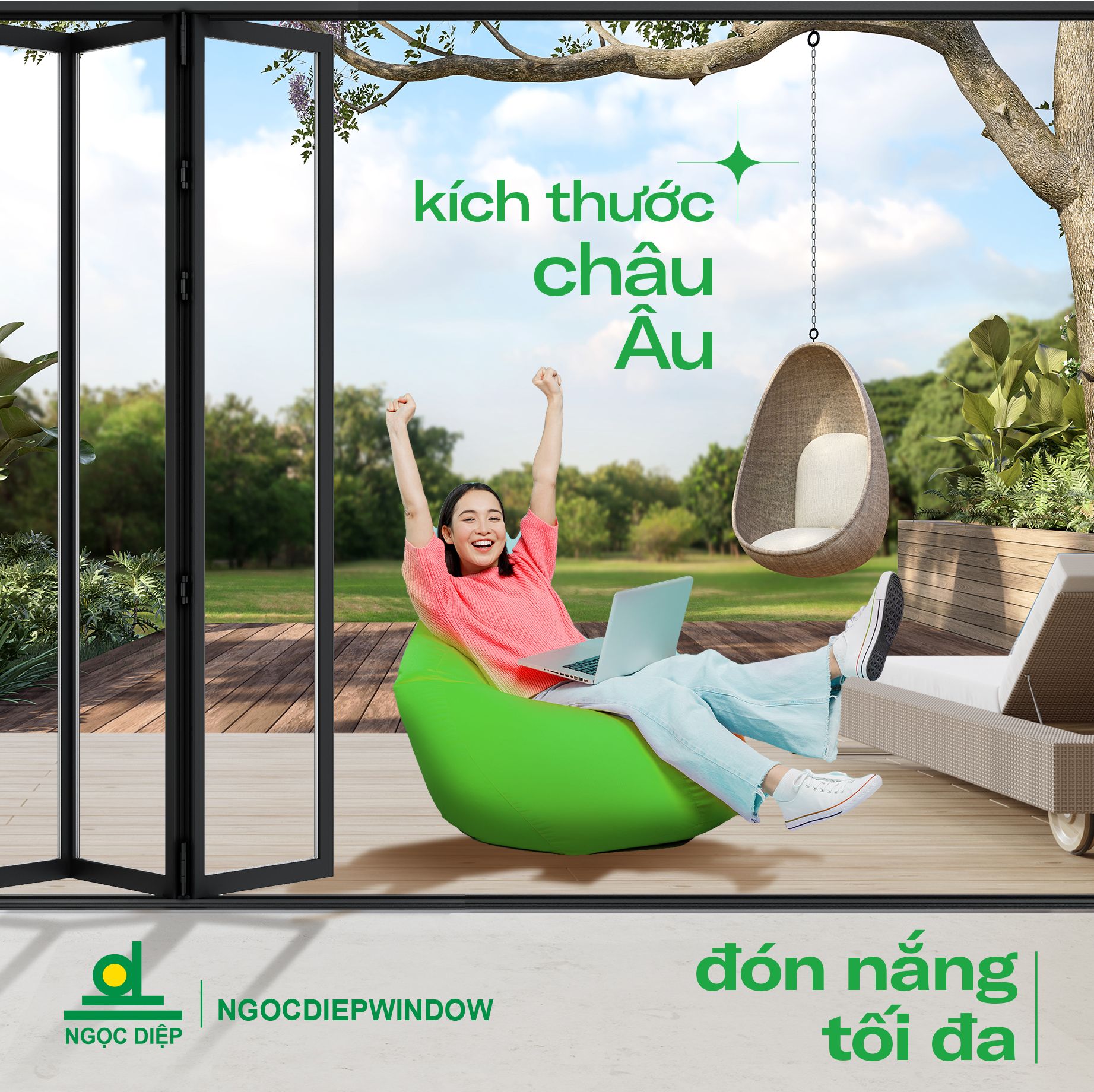 Possessing a multi-joint design, the D-Pro sliding folding doors still operate smoothly thanks to the multi-point latching system, combined with the hidden design movement. In addition, the profile bar has a C-slot design that is perfectly compatible with high-end European and American accessories, creating a solid structure, ensuring safety and smooth operation during use. door.
The D-Pro ND-HP75 door provides a comfortable and safe living space with the 4C gold standard: Soundproof – Heat Insulation – Dustproof – Waterproof. Using 3-layer EPDM gaskets and LowE glass, the D-Pro ND-HP75 sliding folding door ensures a tight seal, protecting your family absolutely from external harmful agents such as dust, UV rays, temperature hard.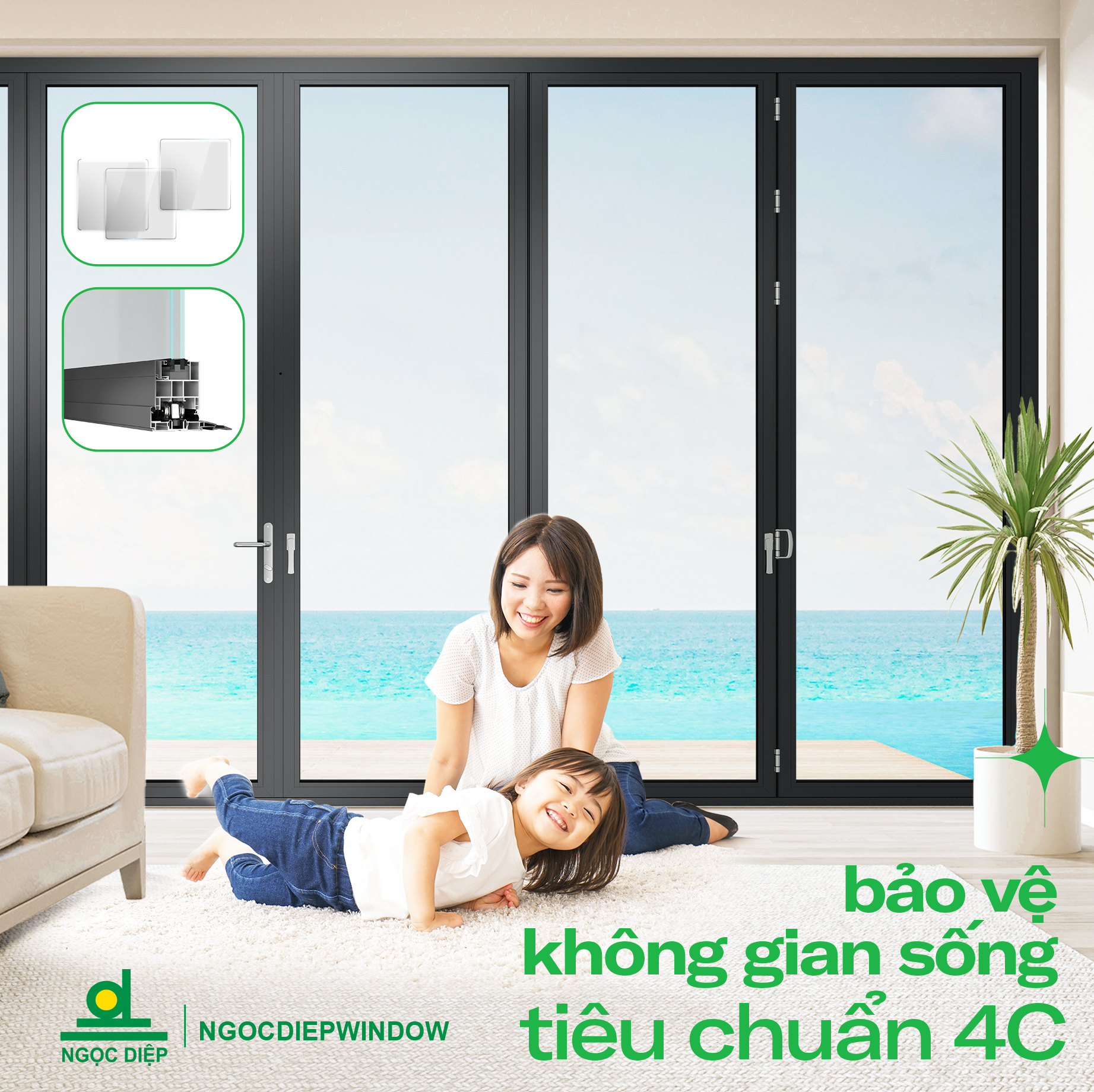 The ability to connect space, wide panoramic view, absolute protection… are all included in the D-Pro ND-HP75 sliding folding door, promising to bring you a perfect using experience.