D-PRO PREMIUM NOISE DOOR SYSTEM – NO. 1 CHOICE FOR RELAX SPACE
With the mission of creating a standard "green", friendly and comfortable living experience, the D-PRO door system stands out with its superior noise resistance:
Outstanding sound insulation thanks to the ultra-thick set of high-end Low-E Glass
Equipped with a glass thickness of up to 3cm and a special vacuum layer in the middle, the Low-E box glass of the D-Pro door system is capable of reducing sound noise from 90 dB to only 20 – 30 dB, suppressing completely the loud noise in urban places. This is especially useful for families living in the inner city, areas that are often polluted by noise.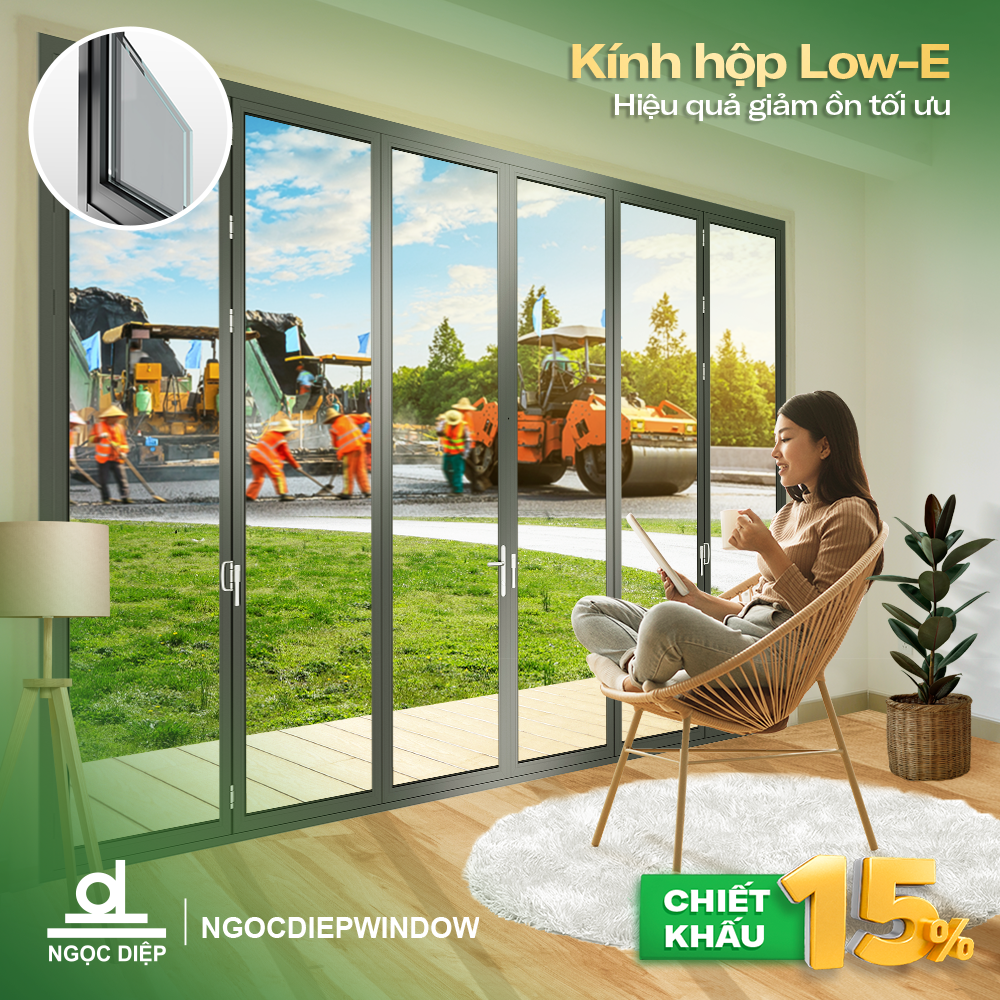 Perfect noise-cancelling performance thanks to hermetic 3-layer EPDM Gasket
D-PRO high-end door system uses 3-layer EPDM gasket system including outer gasket, inner gasket and middle gasket, combined with high-adhesive silicone glue that is shot into the slots, creating maximum tightness. This design is especially optimized in separating outside noise from the smallest crevices, keeping the room quiet, creating a comfortable and relaxing living space with you.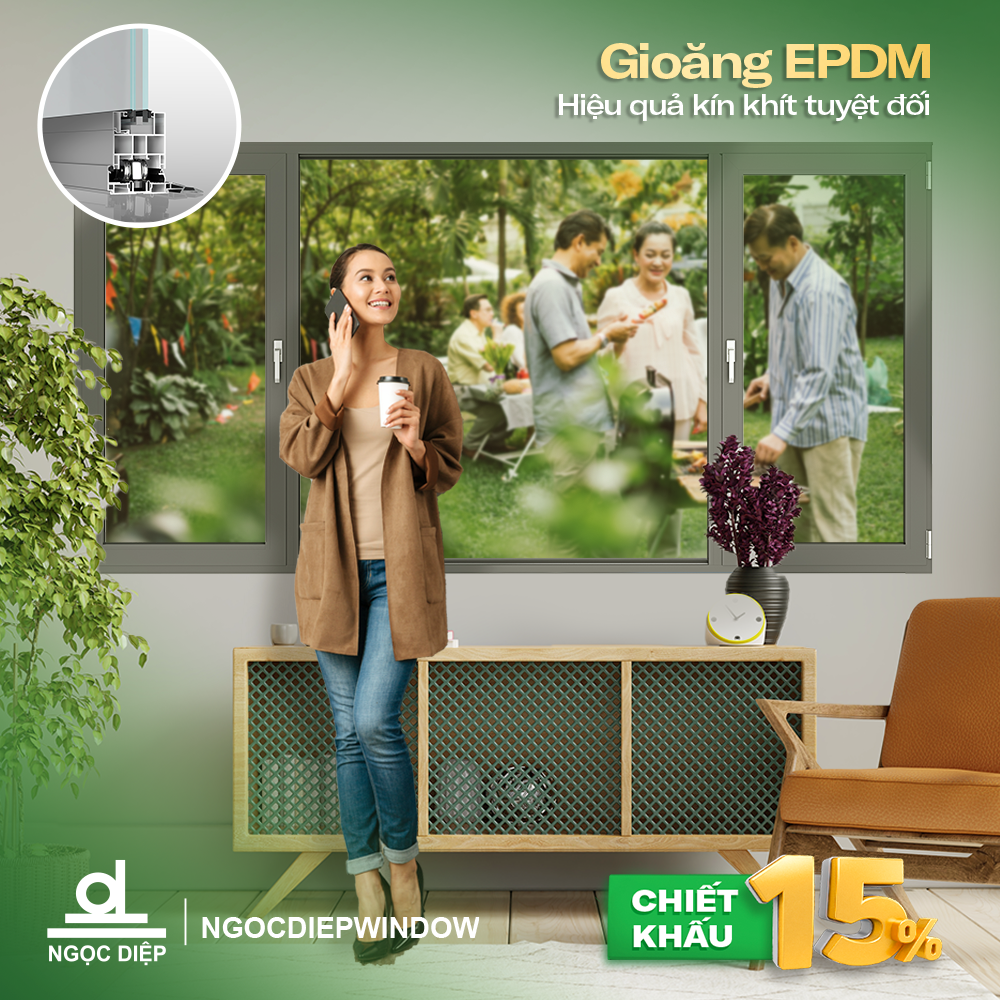 Stable sound insulation effect thanks to the aluminum profile bar with C groove design
In order to support the entire door system and ensure stable noise-proof performance, the D-PRO door system is equipped by NGOCDIEPWINDOW with a European standard C-slot aluminum profile bar, with thick cross-section, large frame, perfect synchronization with High-class accessories from Europe and America, providing long-lasting sound insulation effect over time.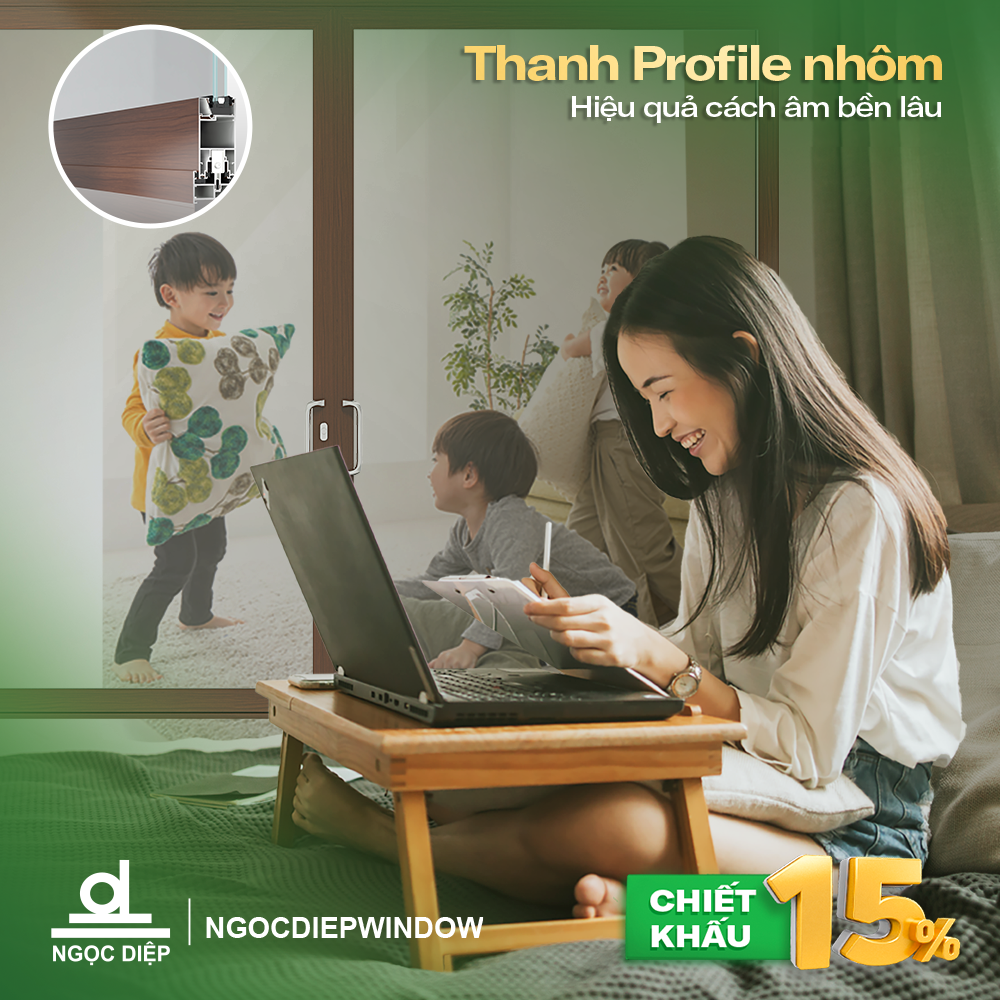 Smartly designed for the highest level of noise protection, the D-PRO premium soundproof door system is the perfect solution for your living space to become an ideal resting place, increasing productivity and efficiency. raise the standard of living.
To start a new year full of joy, NGOCDIEPWINDOW would like to offer customers a 15% discount on ALL PRODUCTS, including the newly launched D-Pro Premium Door System.
(Applicable period from February 10, 2022 to April 10, 2022)
The program applies to individual customers and private houses; does not apply to project customers.