New trends in living space design
Filled with natural light
According to Canadian interior designer Michelle Martel, the trend of the new living space will focus on bringing more natural light into the home to improve physical and mental health, reduce stress, fatigue as well as reduce stress. increase the aesthetics of living space.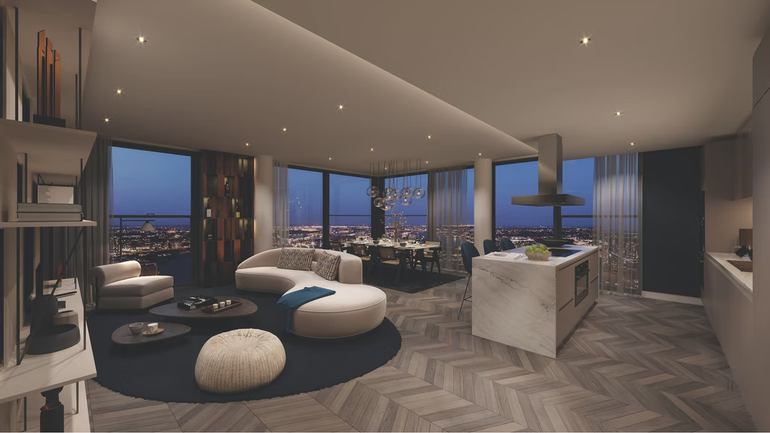 In fact, this trend has formed along with high-class apartments with ceiling-to-ceiling glass doors, which are popular in urban areas around the world. Besides, there is the appearance of modern or neoclassical style villas with many door systems, helping natural light always flood to every corner of the room.
Free up living space
Instead of solid walls separating each functional area, the trend of open design and emphasis on the transition between inside and outside space is increasingly popular.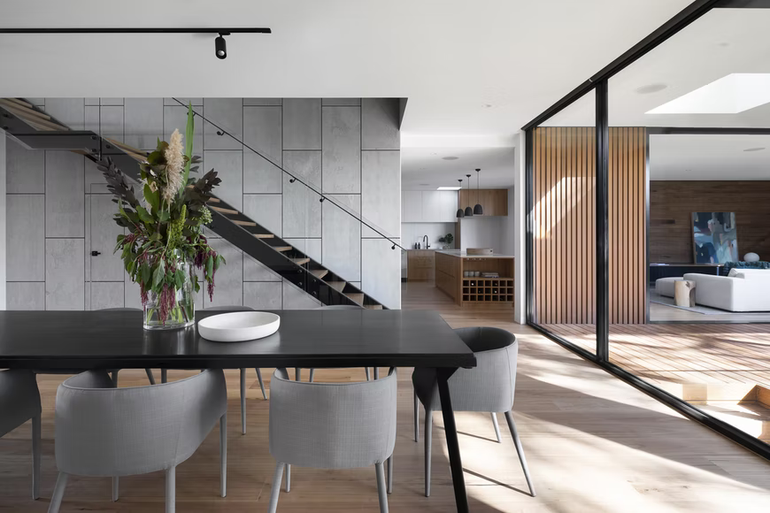 Typically, the apartment balcony – the buffer between the residence and the outside world today is designed to be large to place tables and chairs to relax, plant trees or even integrate a modern swimming pool. Accompanied by a large glass door system extending throughout the balcony exit to create a comfortable space, close to nature for users.
Products that catch up with the trend are born
Grasping the trend of highlighting light and freeing up living space, interior design solutions with luxurious materials appear more and more. One of them is the D-PRO door system product of Ngoc Diep Door Joint Stock Company (NGOCDIEPWINDOW). Possessing a wing width of up to 2 m, a height of up to 3 m, the door system offers a wide panoramic view. Applied to balcony doors, windows on high-rise apartments, the door system receives maximum light and opens up 360-degree panoramic views around.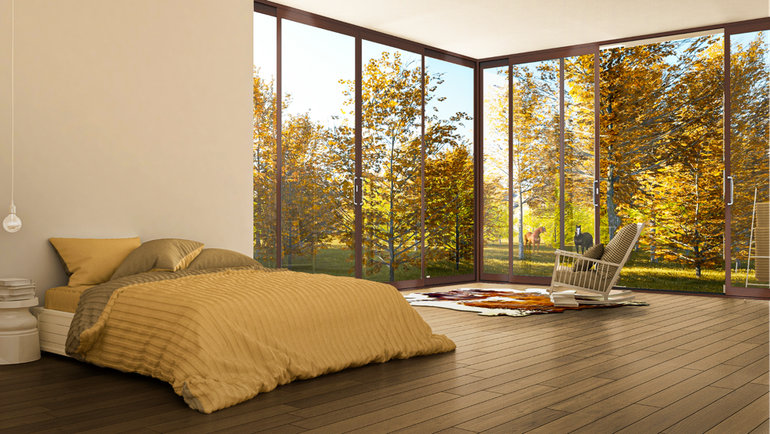 The D-Pro door system is also suitable as the main door or as a partition between spaces following the open design trend. The representative of NGOCDIEPWINDOW said that the aluminum profile bar of the door system is extruded from high quality billet, according to European aluminum standard 6063 hardness T6, not inferior to any partition wall. Since then, the door system frees up space, bringing a space in harmony with nature, optimizing the area used.
D-Pro has a wide range of product lines that are diverse in size and design, suitable for all design styles such as neoclassical and modern. Because it is manufactured in Vietnam, this door system is easy to adjust to the actual situation of the project, which is difficult for imported products to meet.
"With the D-Pro door system, we are confident to provide the market with building material solutions that keep up with world trends, with the same quality as European imported products but more flexible," said Mr. Vu Duc Loi. Director of NGOCDIEPWINDOW Joint Stock Company confirmed.