Experience the luxurious Panorama view with D-PRO door system
Accordingly, when applied to the door design, the panoramic view creates a different level when it is possible to capture a large panorama into your eyes.
A large door system with endless panoramic views, voyeurism, spaciousness, evoking connection with nature is the most effective factor to elevate your home.
Not only bringing an expensive living space, living in harmony with nature also brings many practical benefits in terms of physical and mental, making you think more clearly and feel more relaxed and refreshed. . At the same time, a green, healthy living space has a positive impact on the quality of relationships of family members.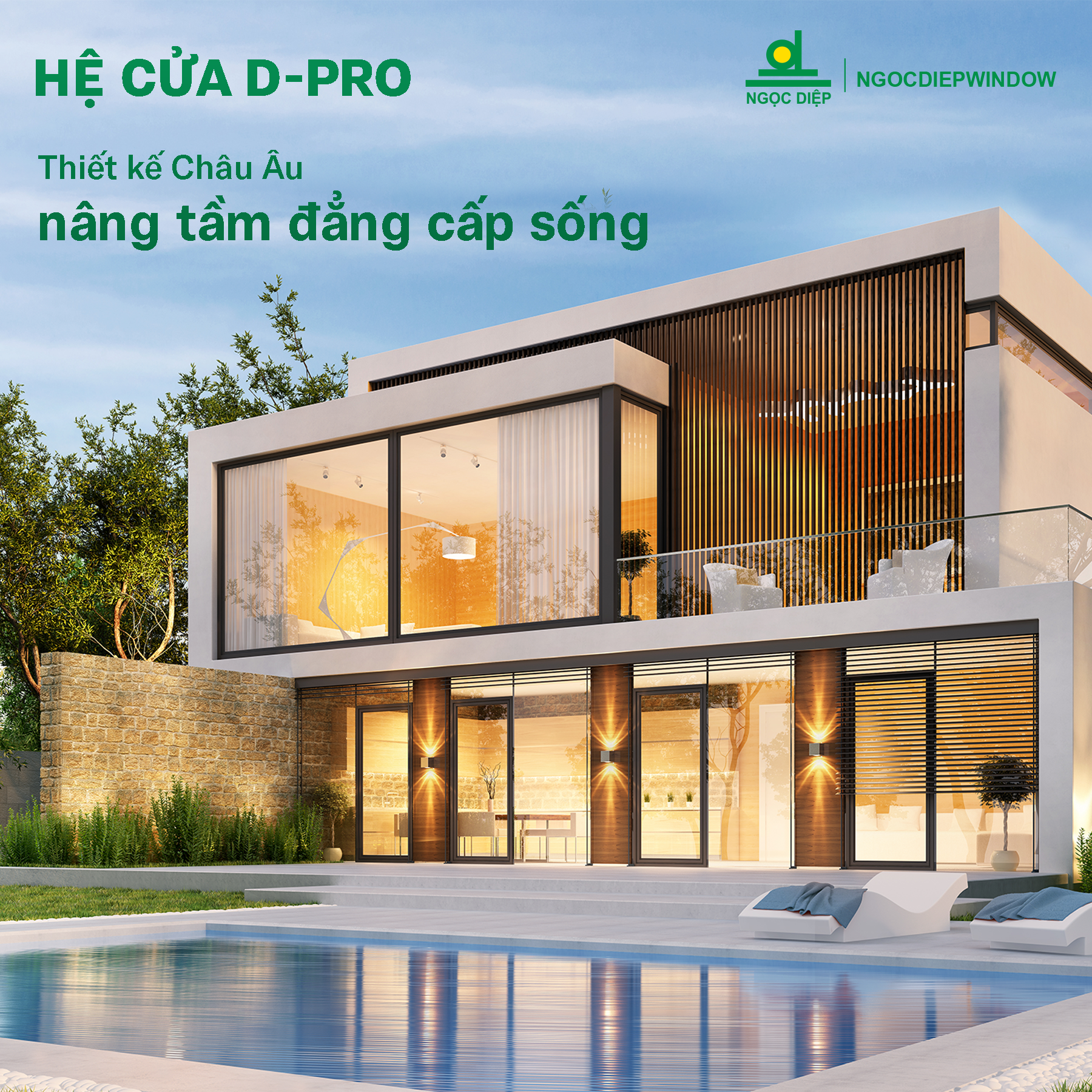 With the mission to create worthy living experiences with you, D-PRO High-end Door System has officially appeared on the market, with quality and design fully inspired by Europe, ready to bring a high-class Panorama living space:
1. Exceptional door size for unlimited visibility
Possessing a solid and thick frame system, with a wing load of up to 200kg, D-Pro door models can reach very large sizes with a height of up to 3m, a wing width of up to 2m.
With a size superior to domestic door systems, D-Pro can bring a high-class Panorama view to the house, make the most of natural light and experience absolute openness.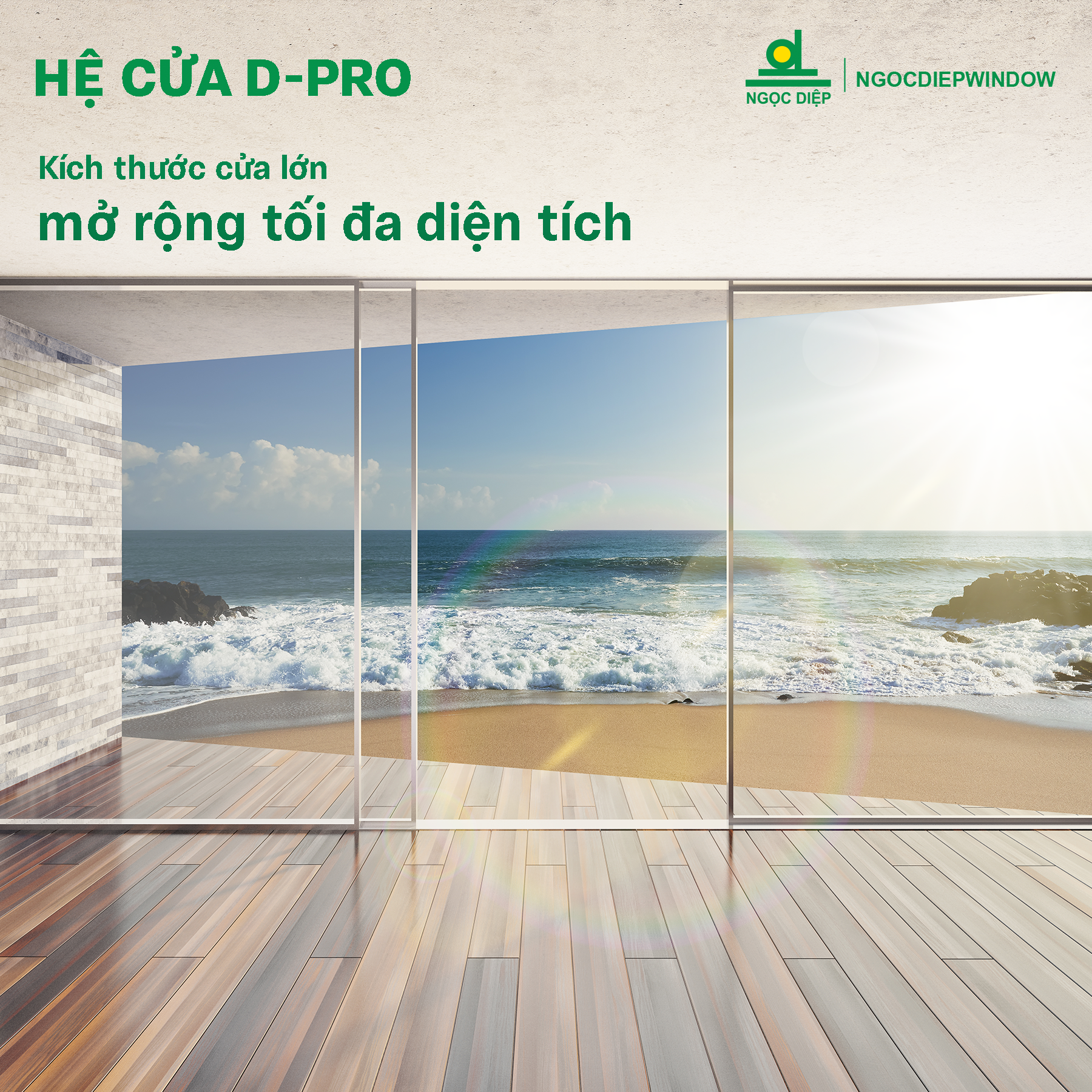 2. Expansion of green space – Connecting with nature
Take advantage of the superior large door design, helping to expand the used space to connect closer to nature.
D-Pro door system is also applied to increase the aesthetic value of the house, expand the door to explore the home space, bring the garden space closer to the house and the owner.
With an inspirational design that offers an expensive Panorama view, along with the ability to perfectly meet 4C Standards (Dustproof – Waterproof – Soundproof – Insulation), D-Pro door system confidently joins you in raising the bar. living standards, creating a dream living space, sparking creativity and excitement for owners every time they return home.